Brief introduciton of sand casting or gravity casting:
Sand casting is perhaps the oldest and most commonly used type of metal forming in the marketplace today. It is capable of forming both large and small parts and can be used for a number of different materials.
We have green sand castings, resin sand casings and water glass sand castings in both ferrous and non-ferrous materials.
Perhaps the most common green sand castings would be made from either grey iron or ductile iron. We can supply these castings from approximately 0.05Kg to approximately 15000 Kg and up to 5000mm x 2000mm x 1500mm in size for the largest part. Molding methods range from floor hand molding, jolt squeezer lines and automatic molding lines. With this variety of molding methods we are able to accommodate the weight, size and quantity the customer requires.
Steel sand castings are available both as water glass sand castings and resin sand castings, and are available in plain carbon, alloy and stainless steels. In the category of steel sand castings the smallest available part would be approximately 1Kg while the largest would be approximately 20 tons. Steel castings smaller than the 1Kg range would be made from investment casting(lost wax casting) method.
Non-ferrous sand castings are also available. The molding process used is green sand and we can accommodate requests for castings weighing from 0.1 Kg to 100 Kg. The alloys that are available include copper base and aluminum base alloys.
First article layouts and spectrometer material certifications are provided with all first article samples. Specialized inspection reports can be done per customer request.
A variety of secondary operations can be performed on all three types of sand castings. They include shot blasting, heat treatment, machining,surface treatment, assembly services and even custom packaging.
Materials and casting weights for different sand casting methods
Sand casting method
Green sand casting
Resin sand casing
Water glass sand casting
Materials used in different method
Grey iron,Ductile iron,
Aluminum and copper alloy
Grey iron,Ductile iron, Carbon steel,Alloy steel, Stainless steel
Carbon steel,Alloy steel, Stainless steel
Weight range
0.05-15000Kg
0.5-18000Kg
5-20000Kg
Aluminum material grades:

Chemical composition of some other materials: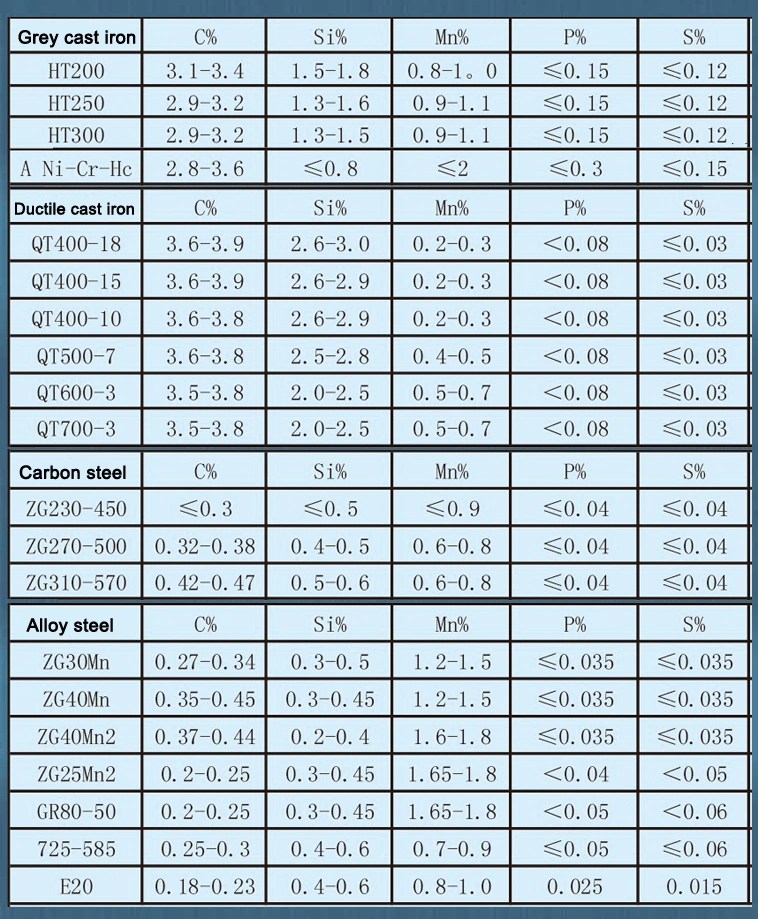 Some sand casting processes: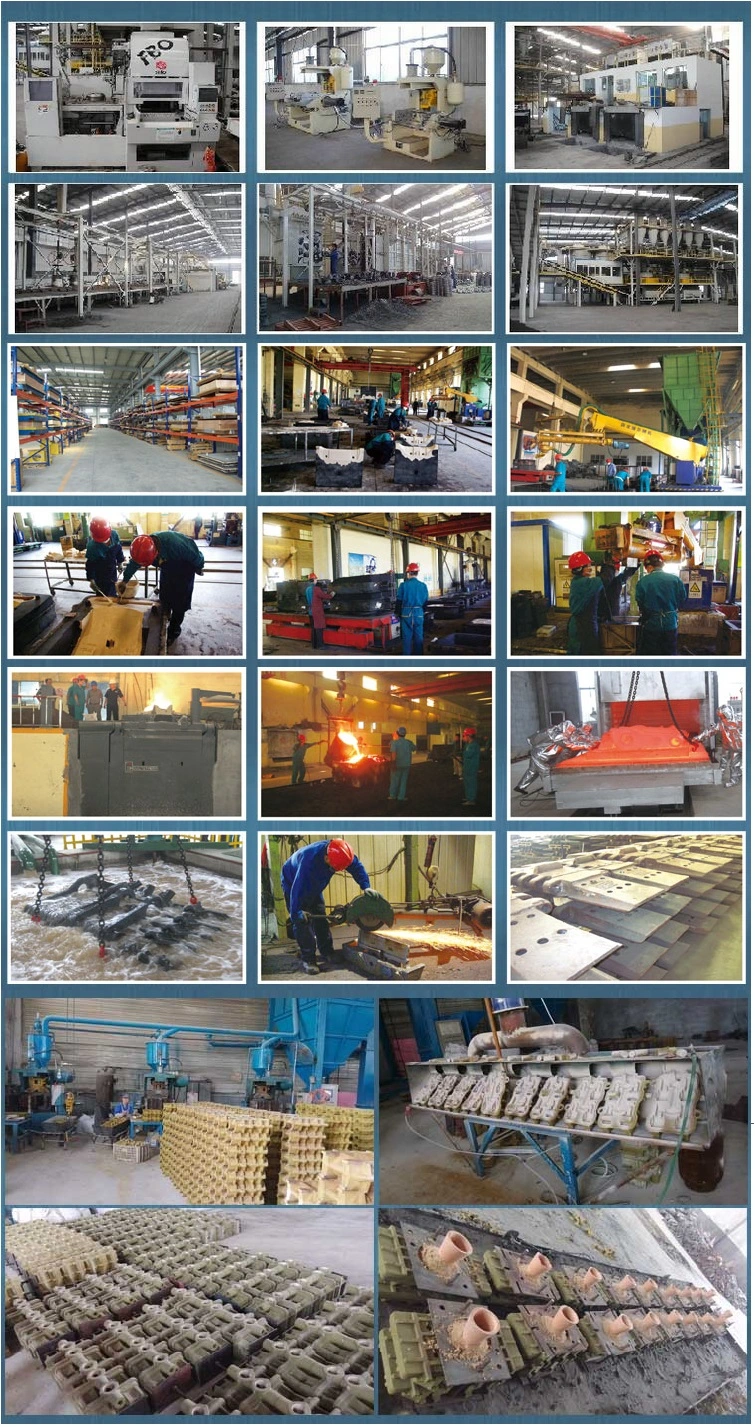 Machining and inspection equipments:





Some other products: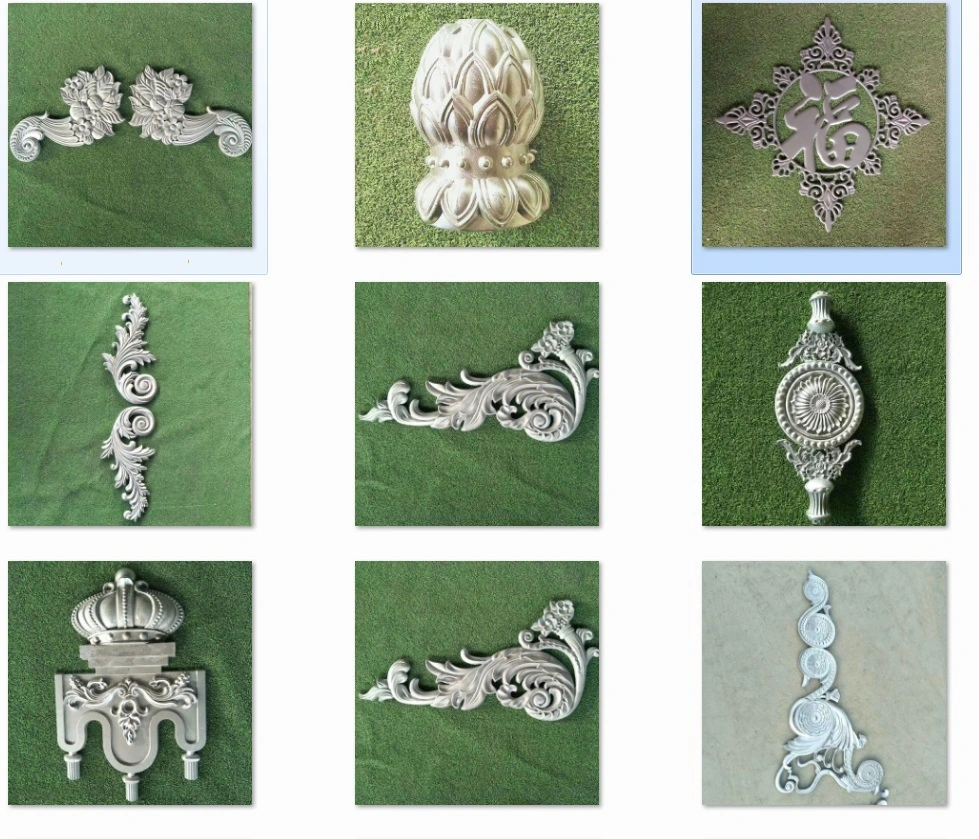 Packing and customers: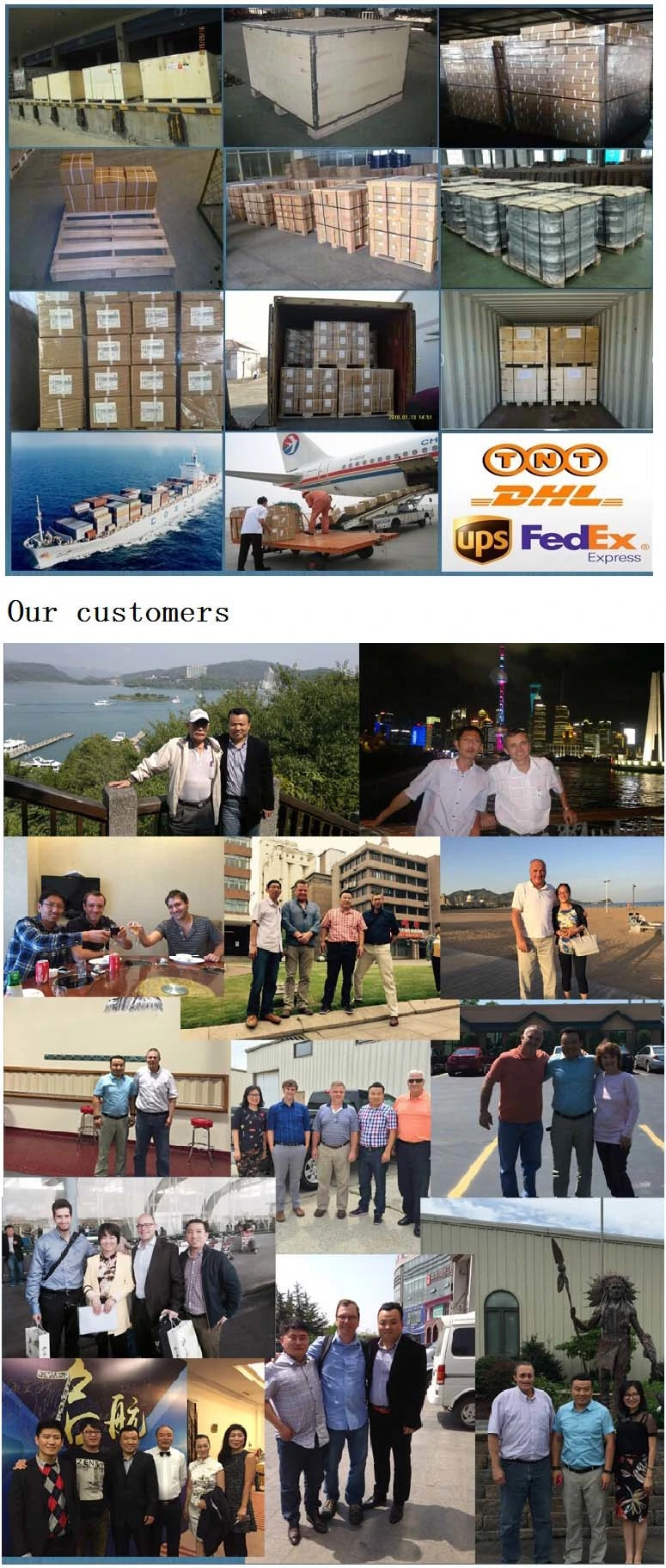 Our advantages:
1. 20 years of manufacturing success in China and exporting experience worldwide
2.Global specialized producer of machined castings.
3. We combine our own resources with some other well-developed factories to fulfill a wide range of contract manufacturing capabilities. Working with one source, saves time and money.
4. Satisfied supplier of 7 big companies from North America and Europe.
5. Low cost mold materials and focus on efficiency offer a cost-effective solution to your metal component purchasing requirements.
6. Normal lead times range from 1 to 6 weeks for fully-machined components.
7. Strong capacity to help customers develop new projects.
8. Our sales department is 24 hours available in order to help our customers solve problems quickly.
Contact Donrex today and begin enjoying the benefits of high quality and low price products.