ABOUT GRAVITY DIE CASTING
It is referred to as Permanent Mould, GDC is a repeatable casting process used for non-ferrous alloy parts, typically Aluminum, Zinc and Copper Base Alloys.
The process differs from HPDC in that Gravity- rather than high pressure- is used to fill the mould with the liquid alloy.
There are three key stages in the process.
1. The heated mould [Die or Tool] is coated with a die release agent. The release agent spray also has a secondary function in that it aids cooling of the mould face after the previous part has been removed from the die.
2. Molten metal is poured into channels in the tool to allow the material to fill all the extremities of the mould cavity. The metal is either hand poured using steel ladles or dosed using mechanical methods.
3. Once the part has cooled sufficiently, the die is opened, either manually or utilizing mechanical methods.

ADVANTAGES
1.Good dimensional accuracy
2.Smoother cast surface finish than sand casting
3.Improved mechanical properties compared to sand casting
4.Thinner walls can be cast compared to sand casting
5.Reverse draft internal pockets and forms can be cast in using preformed sand core inserts
6.Steel pins and inserts can be cast into the part
7.Faster production times compared to other processes.
8.Once the tooling is proven, the product quality is very repeatable.
9.Outsourced Tooling setup costs can be lower than UK sand casting.

Company IntroductionXiamen Stick Industry Co., Ltd
was established in 2004, located in Xiamen, South of China. It has more than 14 years experience of manufacturing and exporting all kinds of Aluminum die castings, Zinc die castings, Gravity die castings and CNC Machining parts etc.
Covering an area of 8,000 square meters, our factory consists of 8 overseas sales representatives, 10 professional technicians and 160 workers standby. We have passed the certificate of ISO9001:2008 and international quality system TS16949.
Currently our workshop equipped with 7 sets of Cold chamber die casting machines. Ranged from 125 tons to 800 tons, which can die cast Aluminum items from 0.02kgs to 10kgs as per customers' requirements. Our CNC milling machines and CNC lathe machines can meet tight tolerance requirement for zamak parts. Our secondary machining capacity including CNC turning, milling, machining, grinding, drilling, tapping, assembly to final package.
Our engineering department can assist you in the concept and design of your part to optimize its compatibility with the die casting and injection molding process.
Our die casting parts are widely used for Auto industry, Locking systems, Bathroom Accessories, Window and Curtain systems, Furniture, Medical industry,Electronics, Communications system etc.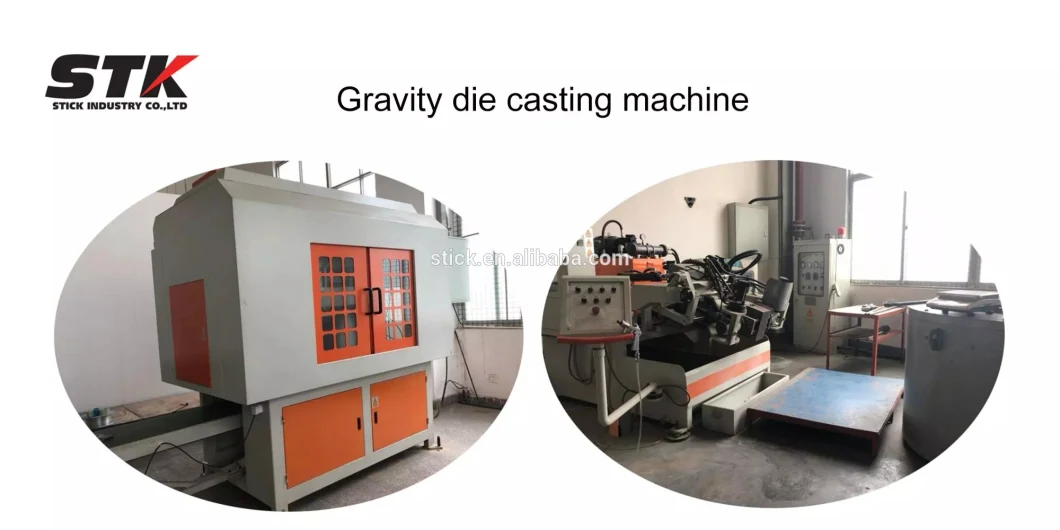 | | | |
| --- | --- | --- |
| EQUIPMENT LIST | CAPACITY | QTY |
| COLD CHAMBER DIE CASTING MACHINE | 125 TONS | 2 SETS |
| COLD CHAMBER DIE CASTING MACHINE | 250 TONS | 2 SETS |
| COLD CHAMBER DIE CASTING MACHINE | 350 TONS | 1 SET |
| COLD CHAMBER DIE CASTING MACHINE | 650 TONS | 1 SET |
| COLD CHAMBER DIE CASTING MACHINE | 800 TONS | 1 SET |
| GRAVITY DIE CASTING MACHINE | 200 TONS (750mm*630mm) | 5 SETS |
| CNC LATHE MACHINE | | 10 SETS |
| MILLING MACHINE | | 8 SETS |
| DRILLING MACHINE | | 20 SETS |
| TAPPING MACHINE | | 10 SETS |
| VIBRATE POLISH MACHINE | | 3 SETS |
| SAND BLASTING MACHINE | | 1 SET |
| POLISHING MACHINE | | 30 SETS |
| CHROME PLATING LINE | NICKLE,CHROME(MATT/BRIGHT) | 3 LINES |
Product Description
Product Name :
High Pressure Aluminum Gravity Die Casting Parts with ISO9001:2015
Tooling Leadtime:
3-4 weeks
Tooling Lifetime:
50000 shots to 500000 shots
Weight per unit:
Can cast from 0.02kgs to 10kgs per piece
Tolerance:
+/-0.05mm (secondary machining is available for tight tolerance)
Materials Applied:
ADC10,ADC12, A380, 383, B390 (YL117), YL112, YL104
Casting Process:
1)Aluminum Die Casting
2) Machining: CNC turning, milling, drilling, grinding, cutting, reaming and threading
3) Surface Treating
4) Quality Checking and packaging
Surface Finish:
Shot blasting
Parting line removal
Chrome Plating
Powder coating
Painting
Anodizing
Passivation
E-coating
T-coating
Our Advantage:
1. In house tooling design and fabrication
2. Owned die casting, polishing and plating workshops
3. Advanced equipment and excellent R& D Team
4. A broad variety of ODM& OEM product range
5. Strict quality Control System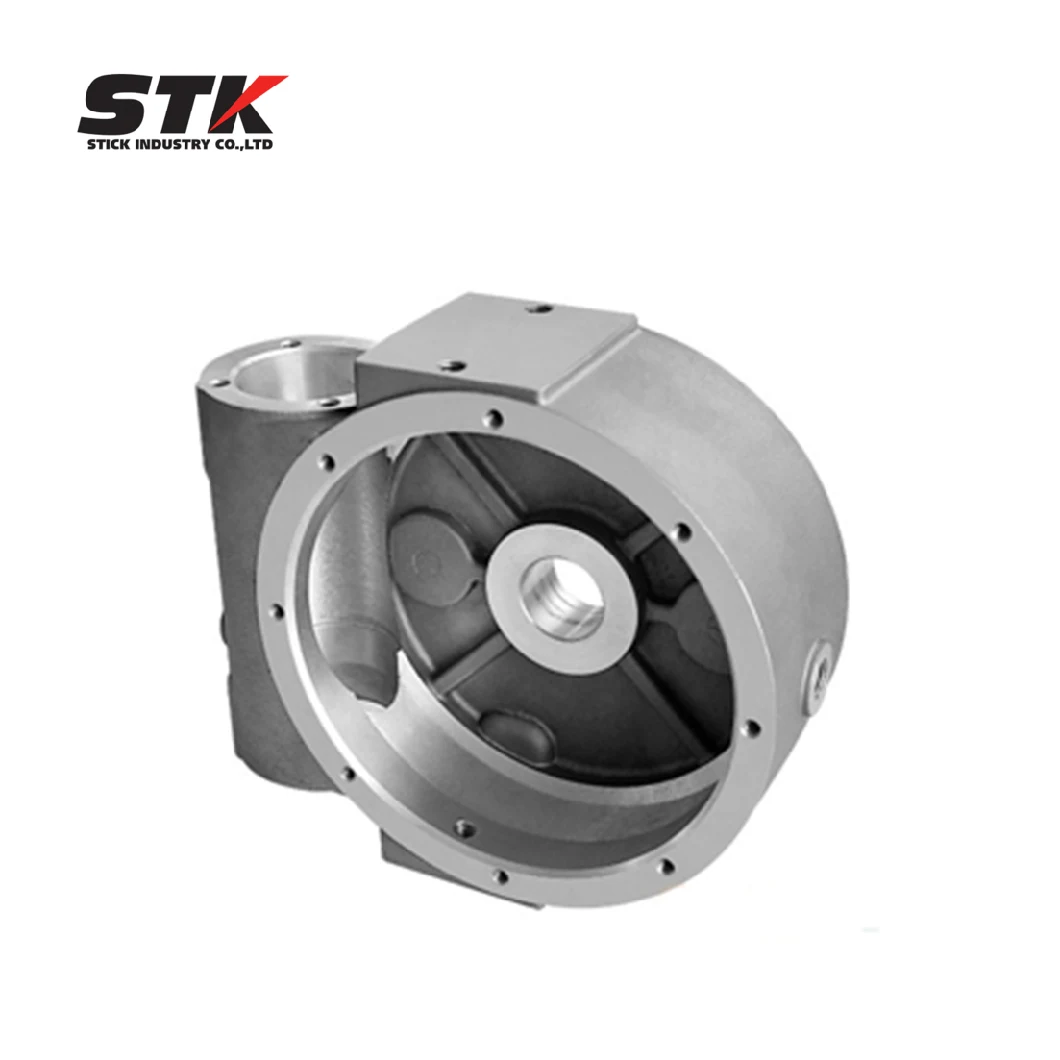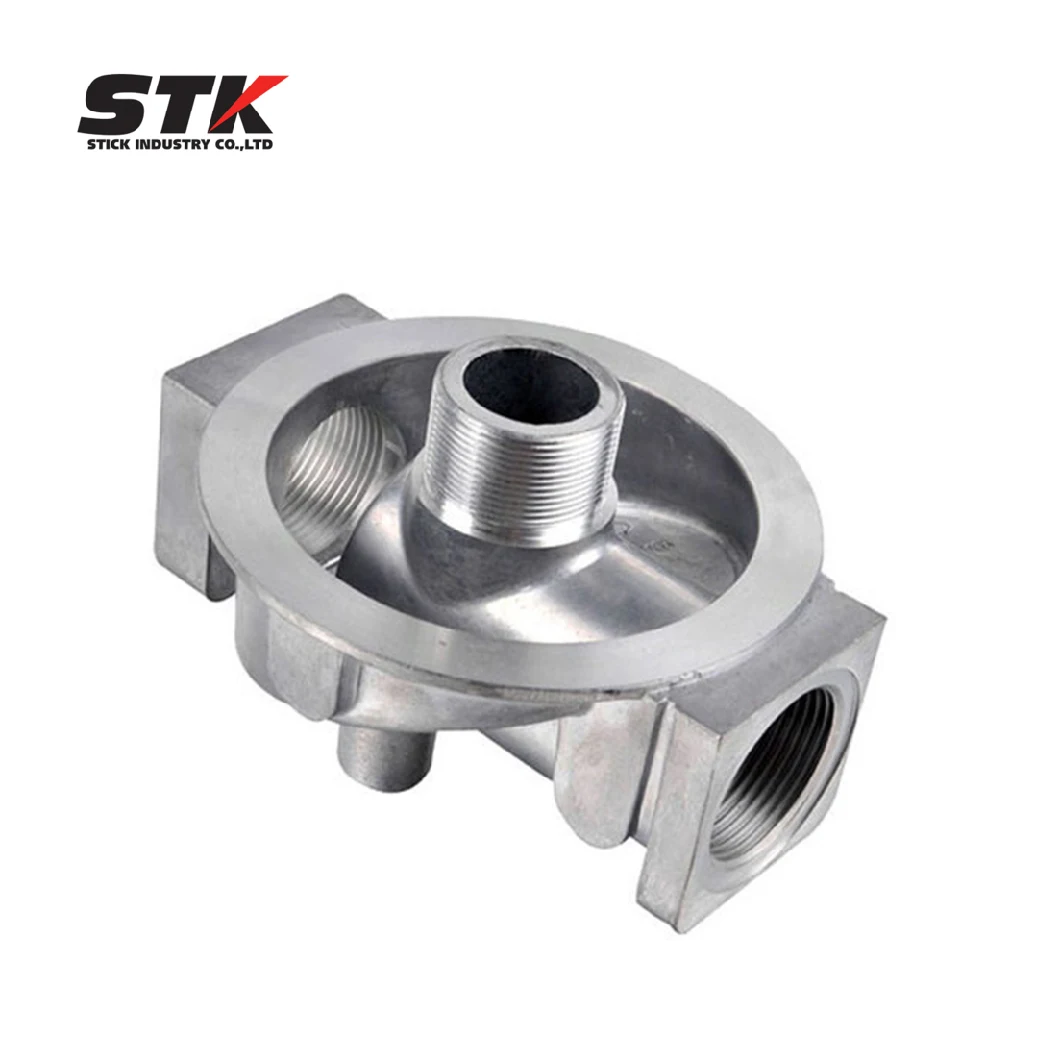 Our Advantage: Molds Created On-Site
In addition to die-casting, Stick Industry is a full-service mold manufacturing facility offering in-house tooling design and production. Where most die-casting facilities only offer mold repair, Stick Industry can create a custom mold on-site, and then simply transfer that mold to the die-casting area.
Showcase View
In our showcase, you can see all kinds of customized products which are developed by our professional engineers, according to customers' different requirements. We sincerely welcome customers all over the world come to visit at any time.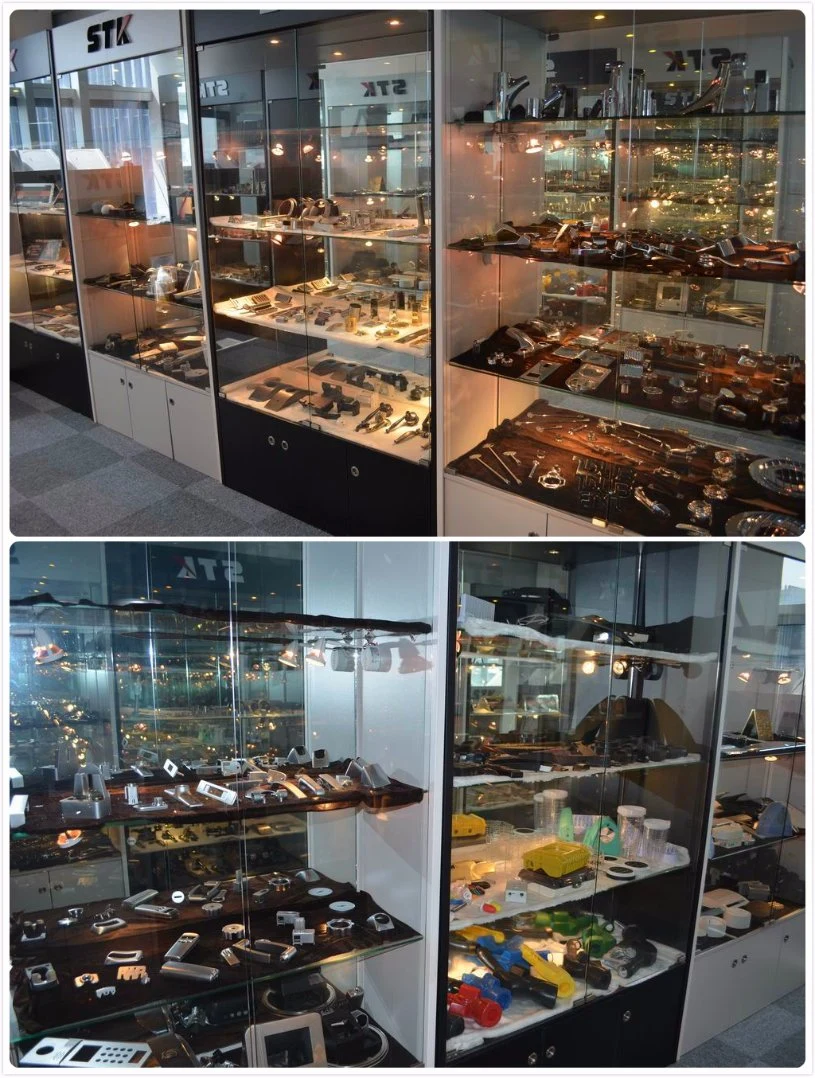 Factory & Facilities
We have a comprehensive production line, and equipped with advanced facilities. The Factory is consist of the below departments, as Casting Dept, CNC Machining Dept, Polishing Dept and Plating Dept etc. At the same time, our quality inspector will daily check the production staus, include the 5S sanitary environment and guarantee the good quality, and get rid of the defects.
The nice circumstance will creat better working effeiciency. Please kindly check our factory details as below.
Casting Dept
5 sets of 200 tons Gravity Die Casting Machines. The capability is over 500,000 pieces per month ( 1-2 cavity accordingly ). The weight around 0.02kgs to 10kgs. Maximum Size: 600mm
CNC Machining Dept
Drilling, Tapping, Milling & CNC center. 8 sets milling facilities
Polishing Dept
More than 30 sets regular polishing machines and a NEW auto Polishing line
Plating Dept
Nickel plated and Chrome plated are available. Difference: effficient, reliable and competitive.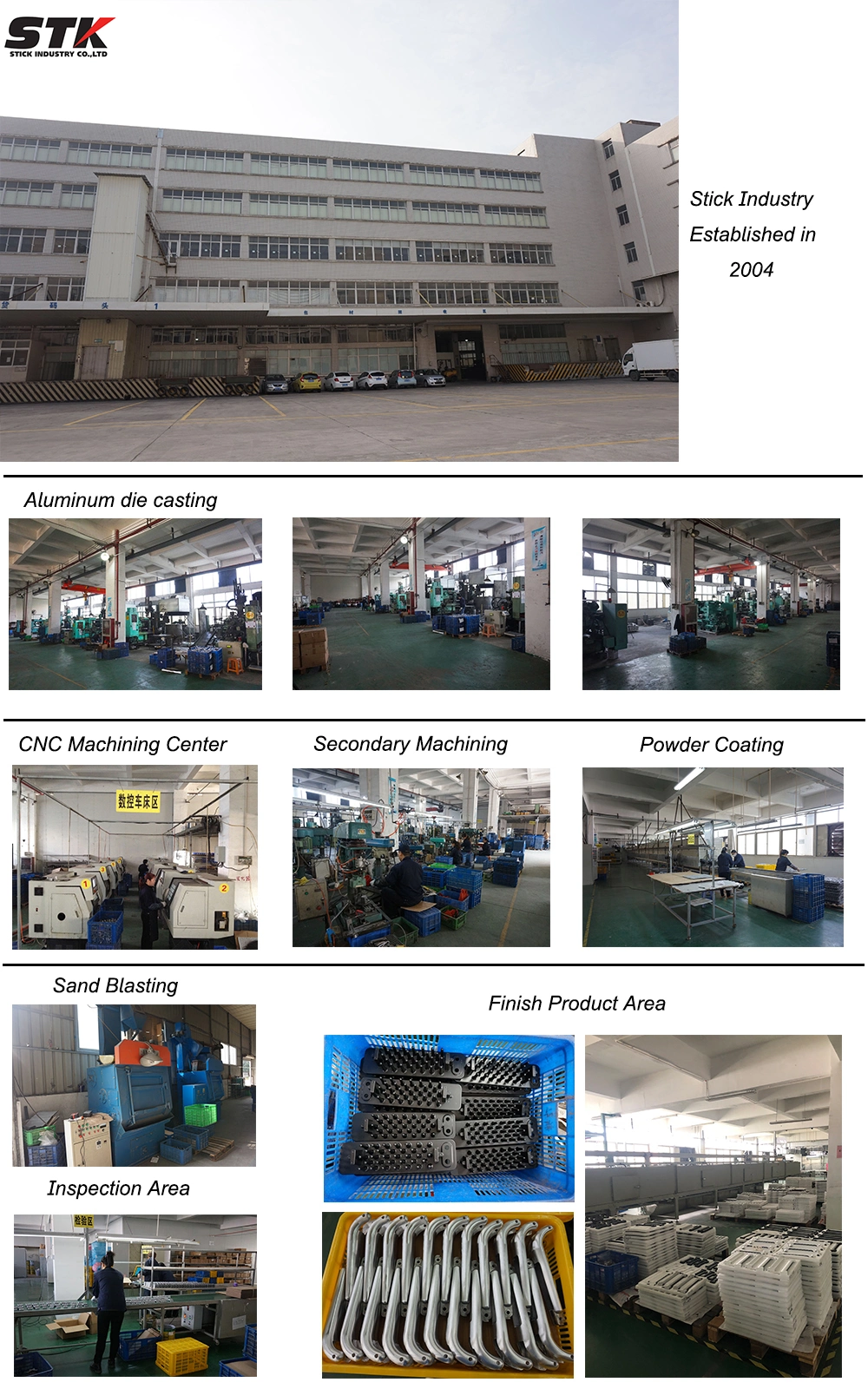 Certificate
Stick Industry insists its mission, which provide better service to our clients, and guarantee products quality. Therefore, in 2009, Stick Industry had acquisition of ISO 9001: 2008 in the first place. Soon afterwards, we got the CE and SGS certificate etc. Product quality conforms to EU RoHS Standard.
We will remember our valuable honor, and keep forwarding all the time.

Inspection Facilities
The quality department equipped with advanced inspection equipment . Such as salt spray test, tensile testing instrument and hardness tester etc.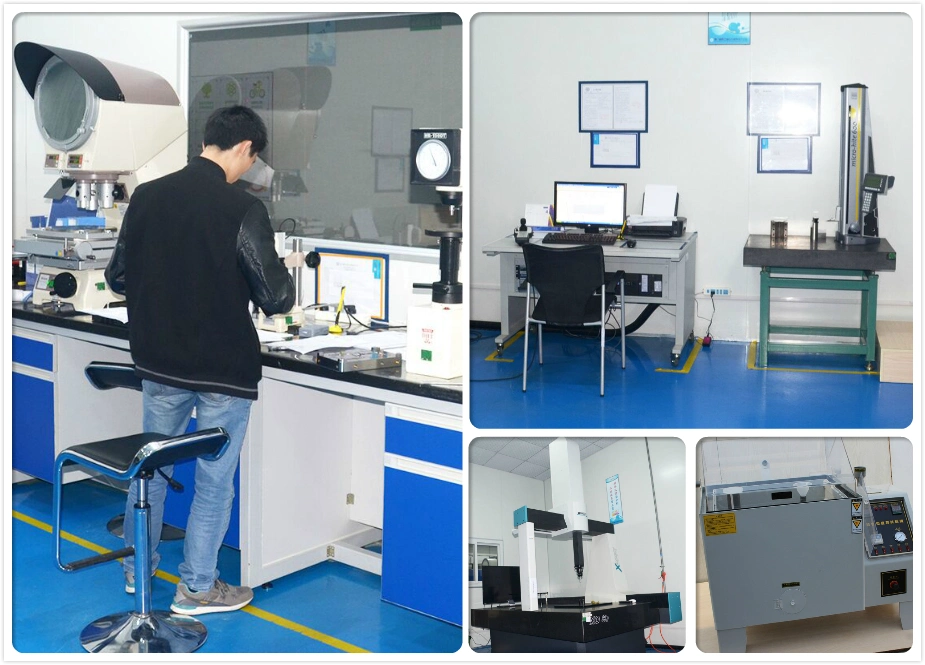 Packing&Shipping
Packaging Details: PP bag , carton box , pallet or as customer request for products. Delivery Detail: The products are usually shipped in 30-40 days after payment.
Courier, like DHL, UPS, FEDEX etc. It is door to door, usually, 5-7 days to arrive. Air freight, usually, 5-7 days to arrive. Sea freight, usually, 15-30 days to arrive.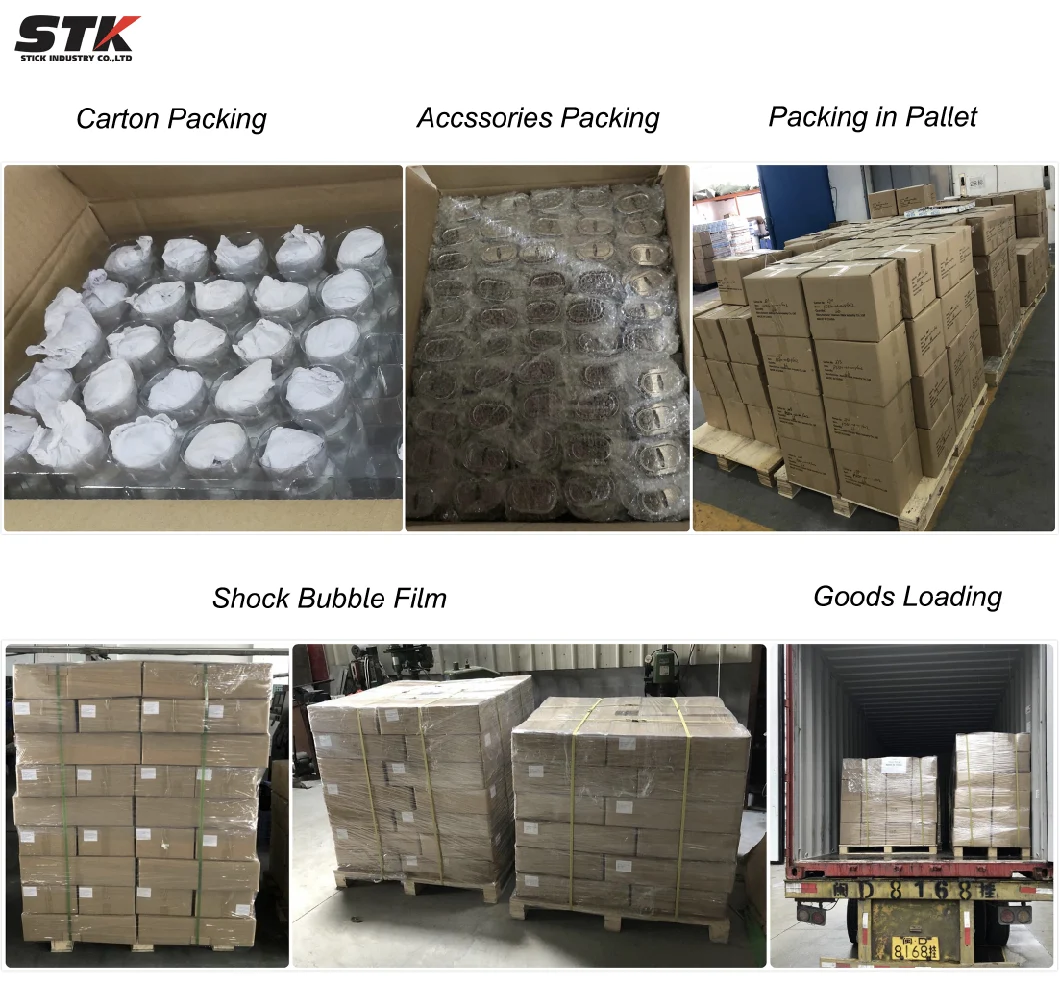 Overseas Exhibition



FAQ
1. What do we need if you want a quote?
Please kindly send us your 2D and 3D drawing of your product. the details we need as below:
1.Materials 2.Surface Finish 3.Estimated Quantity
The information is very important for us to provide a quote.
2. How does the payment process work?
Our preferential payment term is T/T
For mould: 50% downpayment, 50% balance after the sample approval
For Production: 50% downpayment, 50% against B/L copy
3. How do I know about the production?
We will double confirm your requirements and send you the sample before the mass production. During the mass production, we will keep you informed of any progress. Besides, we will do 100% quality inspection before shipment.
4. How do we know about the delivery status?
We will immediately inform you the tracking number once we get it from shipping agent. Besides, we will update the latest shipping information to you.
5. What is our Mission?
Our mission is to enlarge our sales network and reach to all customers by manufacturing the high-end products with guaranteed quality and unparalleled price, maintaining same levels of quality and professionalism while providing the customers the latest products at any time.