OEM Cold Forging Impression Open Die Forging Undercarriage Parts with Forming Process



Forging parts,forged parts, forge parts,steel forging parts,stainless steel forging parts,hot forging ,partscold forging parts,metal forging parts, forged steel, forge of stainless steel, forging pricess, forged process, forge process, steel forging process, carbon steel forging process
1. Our forging parts have been ISO9001:2009 certisfied.
2.TUV (PED 97/23/EC & AD2000 aa W0/TRD 100) certification
3.Professional OEM manufacturer
Forging: We can provide forged ring, open-die forging, forged shaft, forged bush, forged shape, drop forging, precision forging, hot-pressed part, upset forging, hot-upset part, forging casting, forged disc, perforated disc.
OEM Steel/Stainless Steel Forging Parts for Truck Spare Parts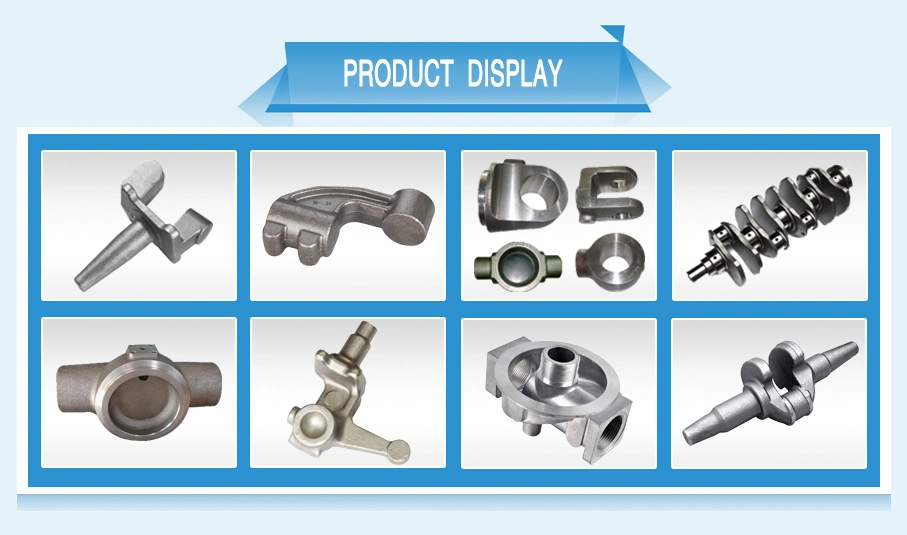 Material specification: 1. carbon & low alloy steel;
2. stainless steel;
3. high alloy & wear resist steel;
4. gray iron; ductile iron;
5. malleable iron;
6. alloyed cast iron;
7. aluminum alloy;
8. cooper alloy;
9. zinc alloy
Range of casting weight: 0.50kg-450kg
Heat Treatment: Normalizing
Quenching
Tempering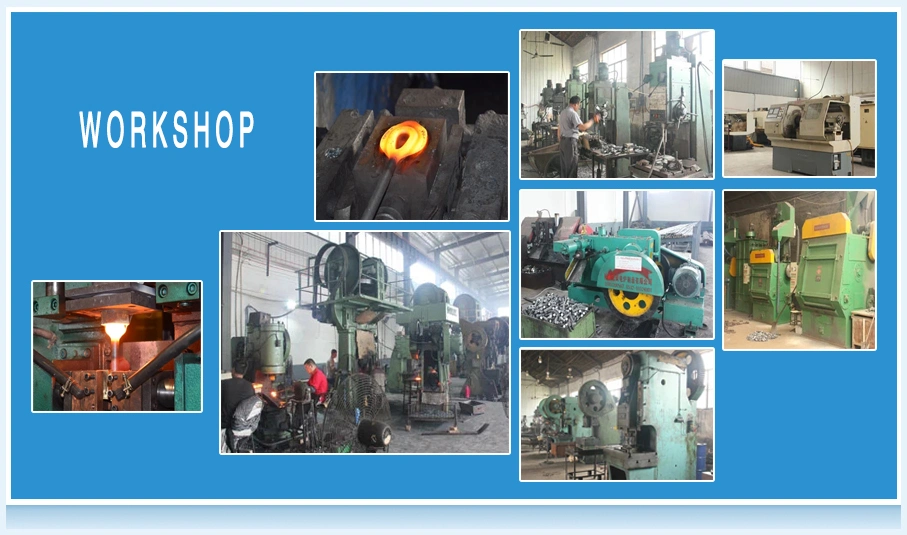 OEM Steel/Stainless Steel Forging Parts for Truck Spare Parts
Our machining ability:
1. Occupies an area more than 6,000 square meters
2. More than 40pcs big CNC lathes Ø500 - Ø1200
3. Machining center 1400 x 825 x 1000mm 4 axis
Can provide services: turning; milling; grinding; drilling; inserting; broaching; boring; polishing
Surface preparation: passivation; polishing; plating; coating; painting; zinc phosphate; dacrotized / dacromet technology
m:0p agt; text-align:justify; " >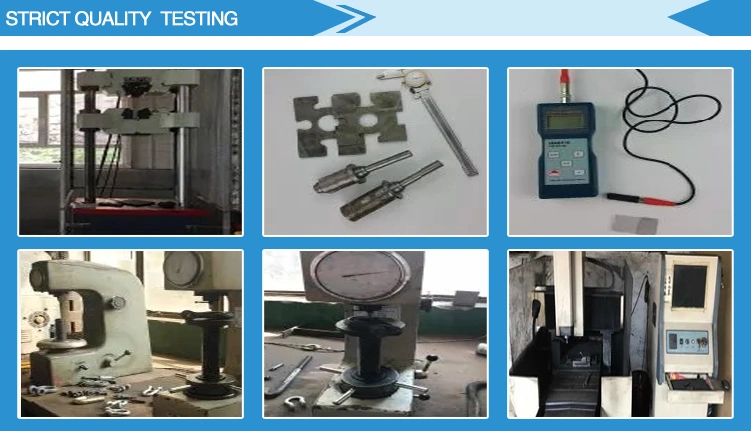 OEM Steel/Stainless Steel Forging Parts for Truck Spare Parts
Specifications
1. ISO9001: 2000 certification
2. TUV (PED 97/23/EC & AD2000 aa W0/TRD 100) certification
3. Professional OEM manufacturer
4. Process: Precision made. Experience & Reasonable QC that you can reply on Each part would be given 100% test and tryout before shipment. 5. Adequate supply capacity. Punctual delivery time.
Forging: We can provide forged ring, open-die forging, forged shaft, forged bush, forged shape, drop forging, precision forging, hot-pressed part, upset forging, hot-upset part, forging casting, forged disc, perforated disc.

OEM Steel/Stainless Steel Forging Parts for Truck Spare Parts
Material specification: 1. Carbon & low alloy steel;
2. Stainless steel;
3. High alloy & wear resist steel;
4. Gray iron; Ductile iron;
5. Malleable iron;
6. Alloyed cast iron;
7. Aluminum alloy;
8. Cooper alloy;
9. Zinc alloy
OEM Steel/Stainless Steel Forging Parts for Truck Spare Parts
Range of casting weight: 0.50kg-450kg
Heat Treatment: Normalizing
Quenching
Tempering
OUR MACHINING PROCESS:
LOccupies an area more than 6, 000 square meters
LMore than 40pcs big CNC lathes Ø 500 - Ø 1200
LMachining center 1400 x 825 x 1000mm 4 axis
Can provide services: Turning; Milling; Grinding; Drilling; Inserting; Broaching; Boring; Polishing
Surface preparation: Passivation; Polishing; Plating; Coating; Painting; Zinc phosphate; Dacrotized / dacromet technology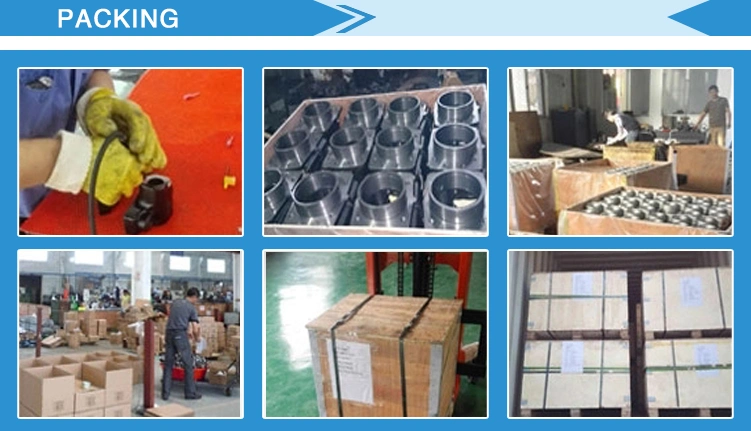 OEM Steel/Stainless Steel Forging Parts for Truck Spare Parts
OEM Steel/Stainless Steel Forging Parts for Truck
a.Item: OEM Steel/Stainless Steel Forging Parts for Truck Spare Parts
b.Drawing: as your requirement
c.Surface; anneal,quenching, tempering
d.Material: #45steel, carbon steel, Iron.
e.Product: manhole cover, pipe fitting, flange, machine parts, pump parts, etc.
g.Technology: forging
h.Advantages: Delivery on time, according to the demand for materials
i.Packing: wooden case or as your requirement.
j.Deliverywithin 20 days after receiving last confirm information.
Forging: We can provide forged ring, open-die forging, forged shaft, forged bush, forged shape, drop forging, precision forging, hot-pressed part, upset forging, hot-upset part, forging casting, forged disc, perforated disc.
OEM Steel/Stainless Steel Forging Parts for Truck Spare Parts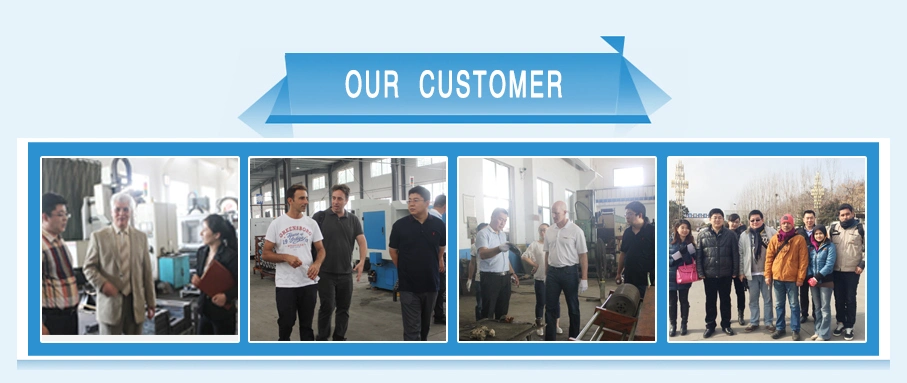 Features:OEM steel/stainless steel forging parts for truck
1) Materials: Gray iron, ductile iron, malleable iron, carbon steel, Alloy steel, stainless steel, aluminum, bronze, brass, etc.
2) Standard: JIS, DIN, ASTM, BS
3 ) Surface treatment :Electro Zinc Plating Hot deep zinc plating, Electrophoresis, Powder
coating, Painting ,Shoot blasting etc.
4) Weight: 0.1 -10,000kg
5) Processes : Forging ,Sand Casting, Investment Casting, Precision Casting, CNC Machining.
6) Manufacturing equipments: three die-forging product lines (3 ton stamp forging hammer product line, 1000 ton friction product line, 1250 ton press product line), various loose hammers and cylinder parts , automatic control ring forging machine, heat treatment cellar, digital control fibre natural gas car furnace, standing machine tool, machine tools, standing miller, standing drill machine, bench drill machine ,CNC machining centre etc
7) Testing equipment: Supersonic inspection machine, Supersonic flaw detecting machine , physics and chemical analysis.
8)Services
a) Also can design and manufacture forged according to the customers' requirement
b) ISO9001 quality control and inspection
c) In house & Third Parties
d) Ordering and warehousing
9)Packing: Wooden cases or according to customers' needs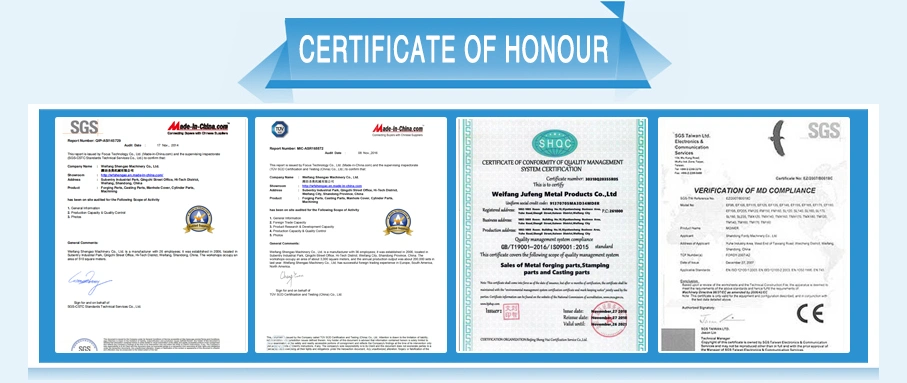 OEM Steel/Stainless Steel Forging Parts for Truck Spare Parts
Q: Why choose Shengao product?
A: We shengao have our own plant-- Weifang Shengao machinery Co., Ltd, therefore, we can surely promise the quality of every product and provide you comparable price.
Q: Do you provide OEM Service?
A: Yes, we provide OEM Service.
Q: Do you provide customized forging products?
A: Yes. Customers give us drawings and specifications, and we will manufact accordingly.
Q: What is your payment term?
A: We provide kinds of payment terms such as L/C, T/T, Paypal, Escrow, etc.


If there's anything I can help, please feel free to contact with me.